Lifeline I, Edition 7/35. Photo-print on dubond. 10 cm diameter
Each print is uniquely painted with varnish and in some cases paint.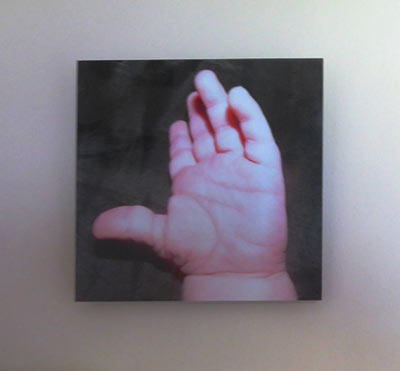 Lifeline II, Edition 3/36. 10 x 10 cm. Photo-print on alumium.


The lifelines of my hand in the palm of my granddaughter through a hole in my homespun shawl.