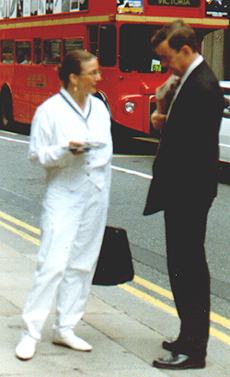 I was stunned by the receptiveness of people, and it was a great learning experience as well as a lot of fun. People's faces, after the initial unease, would light up, and they really wanted to trade with me, because they valued 'values', not just because of the piece of plastic in their hands.

I made this piece partly in response to the Maastricht Treaty where free trade and a common currency among the EEC countries were two items agreed upon. Living in this city at the time and thinking about these issues, I thought, why not make an art currency whose value is changing and is based on human interaction rather than the idea of some standard form. In a sense these coins can be seen as some sort of universal currency in that the only clearly cultural characteristic is the English text.

Yet in another way they are hardly universal in that their individual value is dependent on particular cultural circumstances.