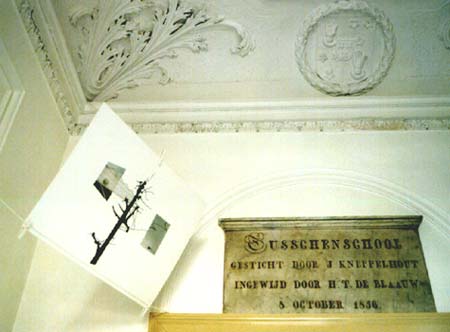 Photo, ink and acrylic on board. Approximately, 50 x 40 cm
Polly Gould's (U.K.) work plays on order, and the control of nature. In her work, looking down on the viewer, pruning is obssessive.
Het werk van Polly Gould (U.K.) gaat over cultureel bepaalde
ordelijkheid en natuurbeheersing. Haar werk kijkt neer op de
toeschouwers, en de boom die is afgebeeld, is gekandelaberd.