2020, 2 min 16 sec.
Joseph Nechvatal : composer, original concept, viral structures
~ viral symphOny ~ compressed 1st movement ~ the enthrOning (excerpt) ~ a part of the larger viral symphOny project: a collaborative electronic noise music symphony created by Joseph Nechvatal between the years 2006 and 2008 using custom artificial life C++ software based on the viral phenomenon model. The first movement of viral symphOny - and raw viral field material - was released in 2006 as a CD by The Institute for Electronic Arts in Alfred, New York. A low resolution extract from the pOstmOrtem section of viral symphOny was published in NME (The New Musical Express) magazine. For more details see:
wikipedia.org/wiki/Viral_symphOny
2021, 3 min,
Inspired by "Naviar Records Haiku of the week":
The rain begins to fall,
sounding like my heartbeat
of the night
by Sumitaku Kenshin
Also made to capture my mood or feeling of the worse part of the second wave of coronavirus in Victoria.
Sound and animation: Paul Fletcher.
www.paulfletcherartwork.com
B R E A T H E by Diek Grobler, South Africa
2020, 3 min, 36 sec,
Created during March 2020, what started out as stop-motion experiments turned into a film reflecting the anxiety of the artists involved as the anxiety around the COVID-19 virus grew globally. South Africa went into lock-down on Friday 27 March. Everybody then worked in isolation and the small team completed the film on 1 April 2020. Directed and animated by Diek Grobler. Music by Mart-Marie Snyman, Sound by James Frank Robb, and final mix by Chris Laco.
www.diekgrobler.co.za
I N H A L E by Diek Grobler, South Africa
2020, 4 min A companion piece to B R E A T H E, I N H A L E is a poetry-film about the coronavirus.
Directed and animated by Diek Grobler. Poem by Carina van der Walt. Music by Mart-Marie Snyman, Sound by James Frank Robb, and final mix by Chris Laco.
IdeaLife
by Raewyn Turner, Aotearoa | New Zealand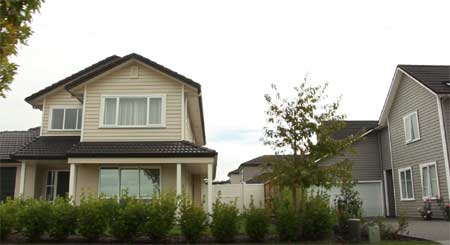 2015, 12 min 42 sec
The vista of the new housing estate suggests a safe and abundant lifestyle ...
Camera and editing:
Raewyn Turner
Audio: Eddie Rayner
Technical assistance: Brian Harris
Driving and navigation: Eugene Rayner
raewynturner.com
Pandemia by Robert Hamilton, Ontario, Canada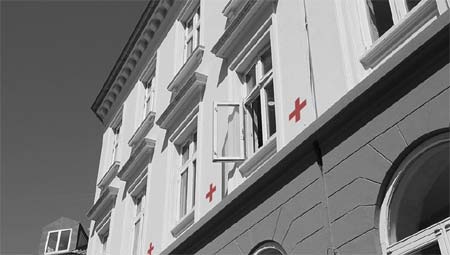 March 2021, 4 min 3 sec
This work was produced during the pandemic while isolating at home. The video follows a boy's response to COVID-19. The boy participates in his community's "isolate, test, treat and trace" initiative, marked by red crosses on their homes. This work reflects on COVID-19, our relationship with the environment and sustainability. This work features minor digital image manipulation where symbolic red crosses were added to trees and homes. Produced in Denmark and Canada, 2021.
robert-hamilton.ca
Landforms by Paul Fletcher, Melbourne, Australia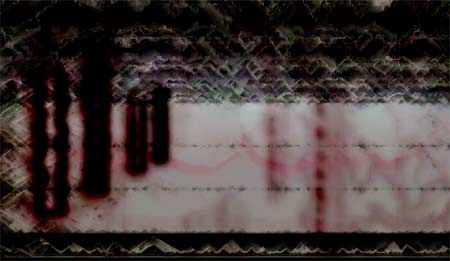 2021, 4 min.
A generative realtime composition where the soundtrack was created by triggering midi music notes from the movement of shapes on the screen.
Sound and animation Paul Fletcher
paulfletcherartwork.com
Tribulations by Juan Menache, Florida, U.S.A.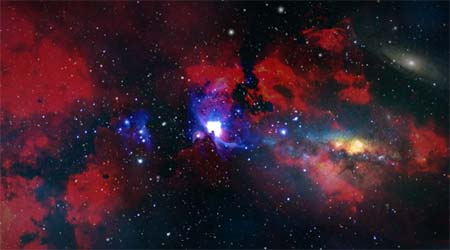 2020, 1 min 50 sec.
I wanted to capture the feeling of flying in a dream. Upon researching this subject, I discovered that an important role in these dreams is the speed in which the clouds move. Clouds that move slowly in the air convey feelings of confusion and difficulties. In this film the speed of the clouds dictates the different locations which the dreamer travels through. Our eyes open and close as we glide through the unknown realm of space, an empty hallway, and an unspecified location, that makes the dream come to an unprecedented climax.
juanmenache001.myportfolio.com
Return of the Teratoma
by Lyndsey Walsh, Berlin, Germany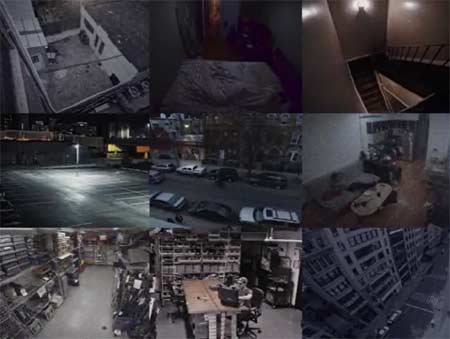 2018, 10 min.
Collaboration with filmmaker Mark DePasquale (USA), scientists Dr. Stuart Hodgetts and Dr. Carla Mellough (Australia), and sound designer Braden Bjella (Germany). Funded and made with the support of SymbioticA Centre of Excellence in Biological Arts and the University of Western Australia.
Nine security cameras successively fail, leaving it to the imagination of the viewer about how the creature of the teratoma will interact with the humans it is haunting. The film features laboratory grown Retinal Organoids made from Human Embryonic Stem Cells and laboratory grown teeth made from Human Mesenchymal Stem Cells. Stem cells were obtained from WiCell, as well as the tissue culture laboratory facilities of the Spinal Cord Repair Lab at the University of Western Australia.
lyndseywalsh.com
Random Thoughts by Paul Fletcher, Melbourne, Australia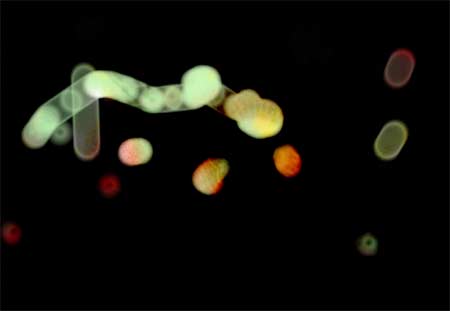 2020, 4 min.
Patterns of movement drawn with minimal conscious direction in iterative loops create parallels of simultaneous complexity and simplicity.
paulfletcherartwork.com
Plastic Play by Pietertje van Splunter,
The Hague, The Netherlands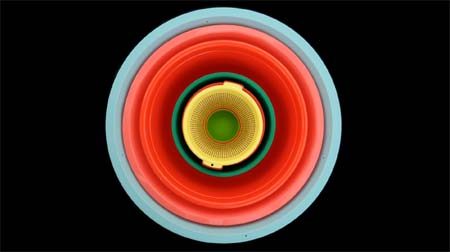 Rising Tides Excerpt
by Catherine Berendsohn, Florida, U.S.A.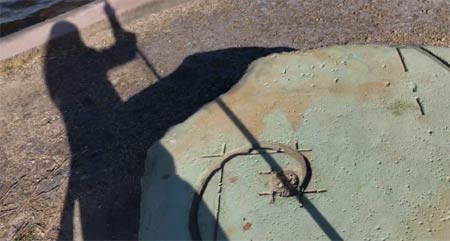 2018, 58 sec
Film Location: The Deering Estate, Cutler, Miami, Florida.
I am a third generation born native of Miami, but my roots are from Scandinavia. We must honor the Paris Agreement if my home now, here, in South Florida is to have a chance. I walk with a staff given to me by a tribal Elder Medicine Man during the Walk for Future Generations lead by the Miccosukkee Seminole - an activist walk that stopped the development of the River of Grass Greenway which would have resulted in further damning up of the flow of the Everglades.
Horses by Thorkell A Ottarsson, Drammen, Norway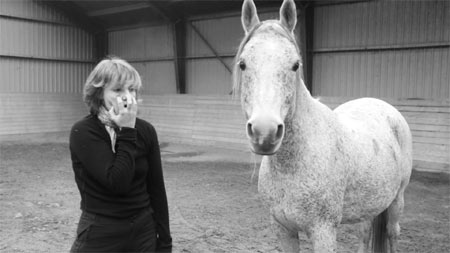 2018, 10 min 13 sec
Performer: Silje Michaela Kvalheim, Norway
Music: G.A. Membré, U.S.A.
The idea came when Norwegian dancer, Silje Michaela Kvalheim, told me that she likes to dance with wild animals. So we traveled to Denmark for two days to film at Hestenge Karina Bjerremann where these horses are not ridden and roam freely. G.A. Membré, who had previously written a score for a feature film I made, created an original composition for this film.
facebook.com/horsesmovie
|
imdb.com