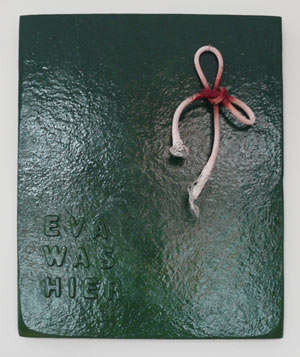 In the
Galerie Tuinstaal
exhibition, Leiden, 2016.
Originally made in 1992,
I made new text and repainted this in 2016.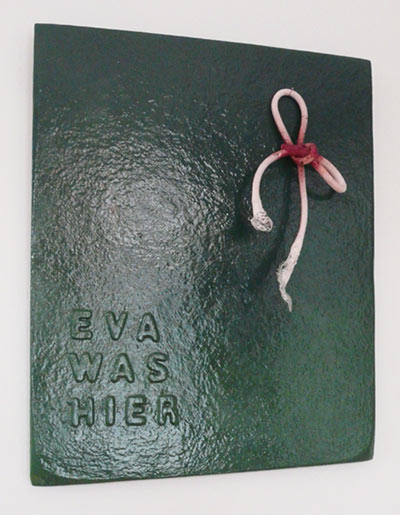 A piece of cord painted in gradual shades of red to pink to white hangs from a pin, on a soft board, painted in gradual shades of green.
The words, ´Eva was hier´, are pencilled in at the bottom of the board. This work was a response to discovering the work of Eva Hesse and the realisation that there was art, a lot of it, being made now, not only by women, but art that went beyond the dictates of modernism. Eve had been and had left her mark in the garden.