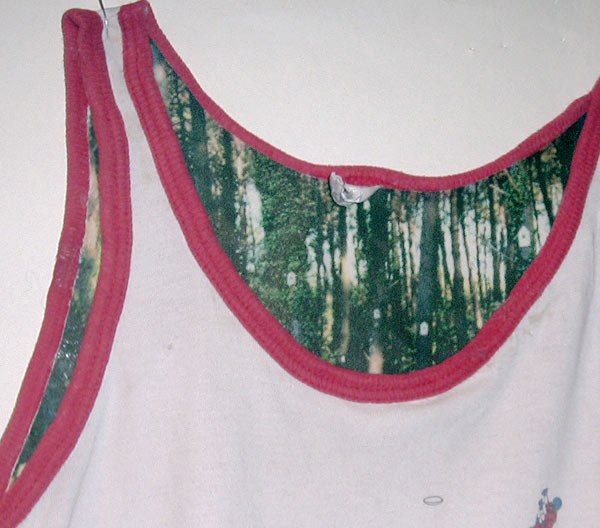 Detail of
Children of Tane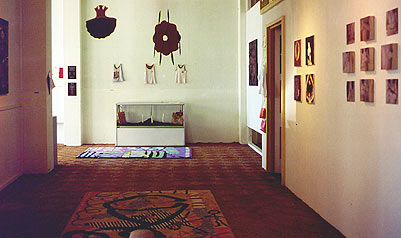 Tāne In the New Zealand Maori folklore is the protector of the trees and the creator of the first human, so the phrase 'children of Tāne" refers to the trees, birds and insects of the forest and to people.

In each of the Children of Tāne singlets there are glimpses of a pine forest within the body of children's singlets.

In France, where this photo was taken, pines are natives and the forests have a naturally evolved ecology of vines, insects and birds. However, on close inspection of the trees, you see birdhouses, which are from another artwork (Strictly for the Birds) by Sonja van Kerkhoff and Sen McGlinn.